ATLAS COPCO
AIR COMPRESSOR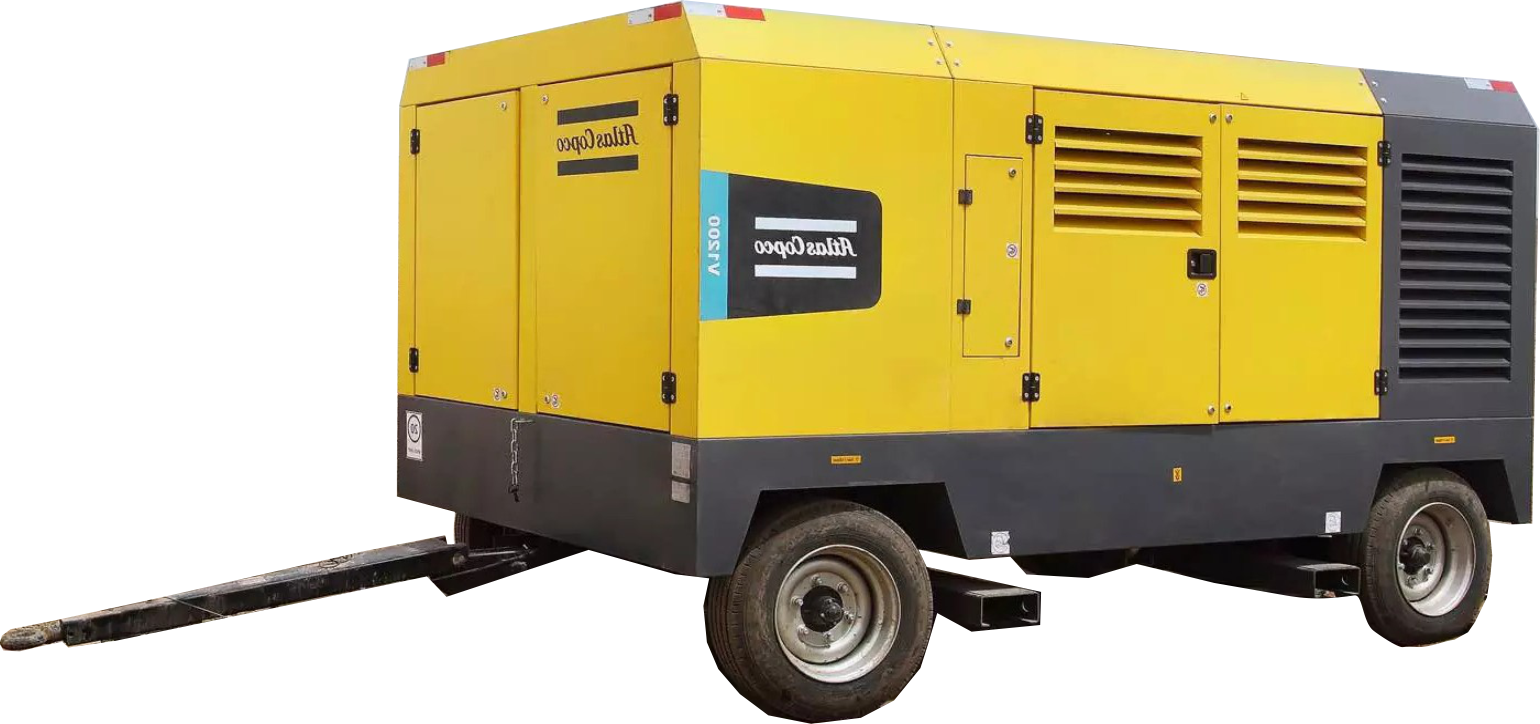 Available Models
XATS 800, XATS 1200, XATS 1600
TECHNOLOGY: Screw
TYPE: Air 
POWER SOURCE: Diesel 
PORTABILITY: Portable, Mobile 
APPLICATION DOMAIN: Heavy -duty Application 
OTHER CHARACTERISTIC: high-pressure, high -efficiency, heavy -duty, high -performance, variable -speed 
PRESSURE Max.: 10 bar (145.04 psi) Min.: 5 bar (72.52 psi) FLOW Max.: 34.6 m³/min (1,221.89 ft³/min) Min.: 31.5 m³/min (1,112.41 ft³/min
Our compressors come fully equipped 
Drill faster and drive down fuel costs
A DrillAir compressor is packed with technology that boosts your drilling efficiency while saving on fuel.
Our performance management system, you have full control over the compressor's flow and pressure.
AirXpert 2.0 is also a combination of software enhancements and the best possible components to increase your compressor's efficiency.
Either flow or pressure is adjustable by the operator, the compressor automatically adjusts the other parameter.
Combined with the best engines on the market and our in-house designed Atlas Copco screw element, a DrillAir compressor allow you to drill more meters per hour.
All offers and products are subject to availability. Any offers or prices are subject to change and are valid from the time this email was broadcast, or while stocks last